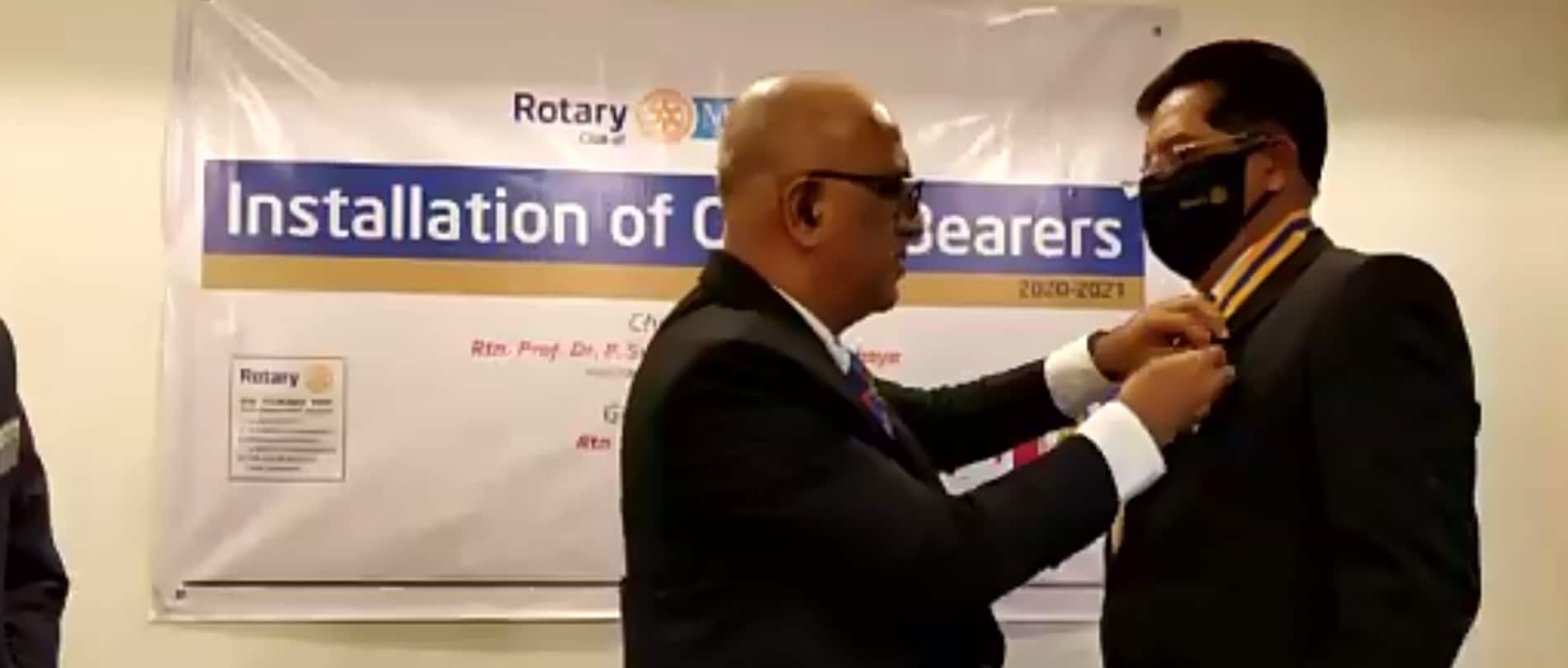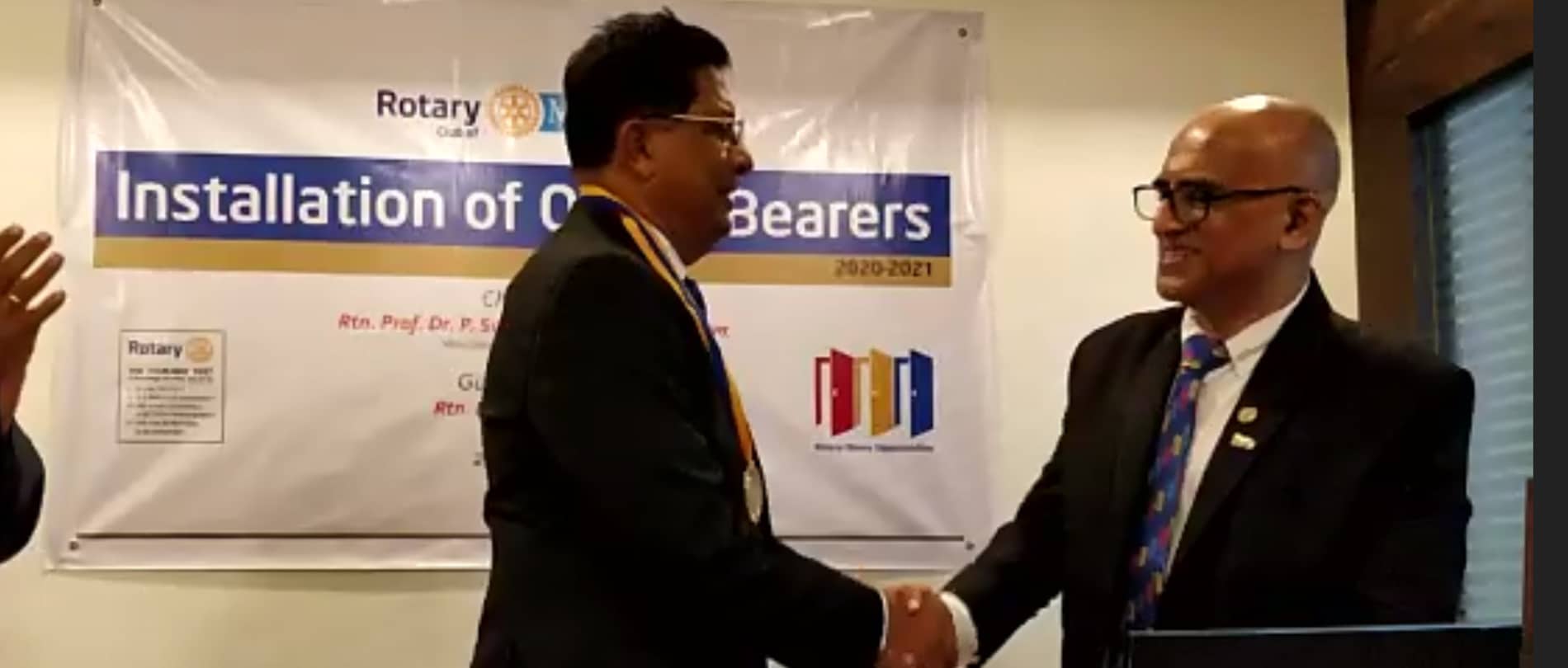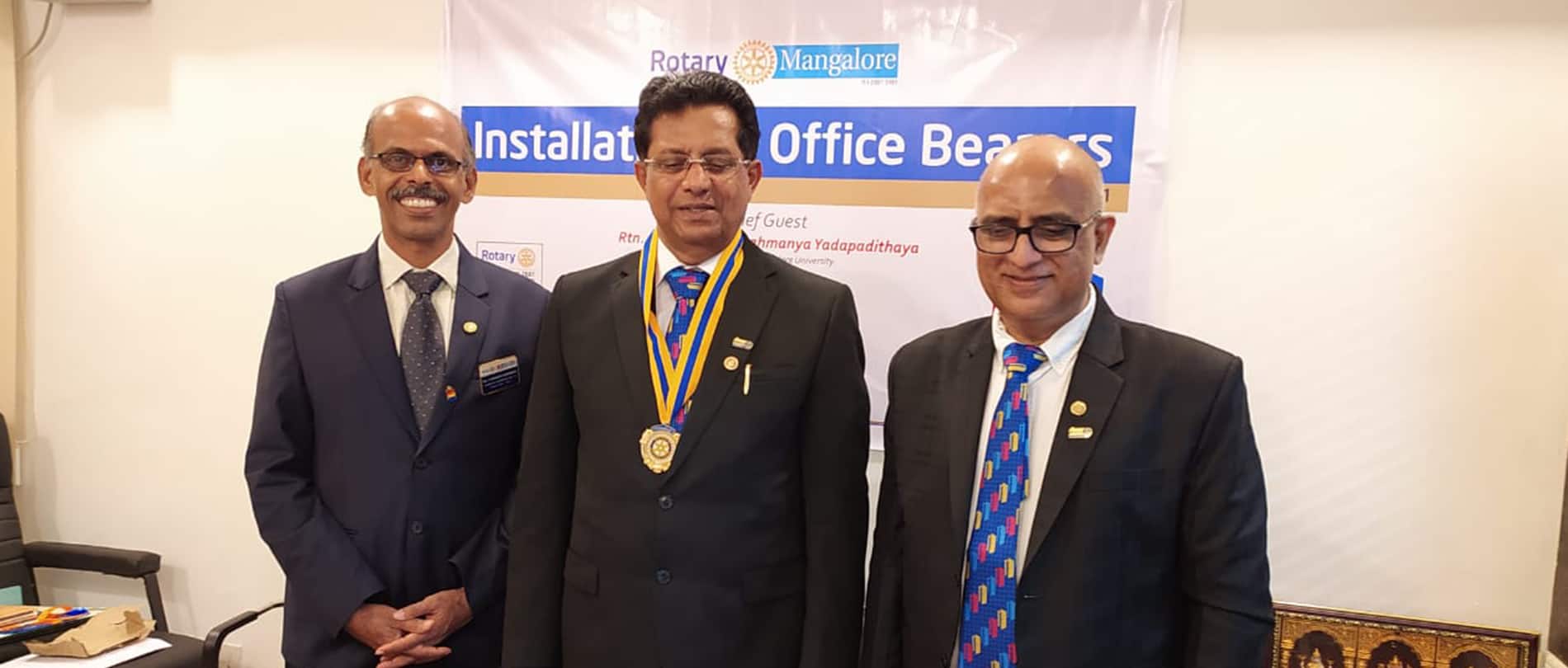 We meet every Thursday at 7.00pm at Moti Mahal, Falnir Road, Mangalore
Welcome to

Rotary Club

of Mangalore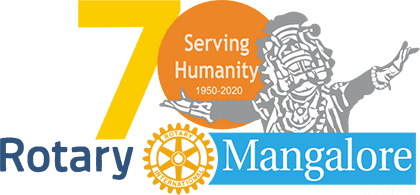 It was on the 19th of August 1949 that eighteen leading citizens of Mangalore met at Canara Club in a meeting called by Sowkar M. Venkatesh Pai which led to the formation of the Rotary Club of Mangalore. At the meeting, Hon. J.L.P. Roche Victoria from Tuticorin, member of the Madras Legislature and Rotary Governor spoke about the aims and objectives of the Rotary Movement.
The Four-Way Test
It is a code of ethics adopted by Rotary in 1943. The test, which has been translated into more than 100 languages, asks the following questions
Of the things we think, say or do
Rotary's 1.2 million members believe it starts with a commitment to "Service Above Self". In more than 34,000 clubs worldwide, members volunteer to support education and job training, provide clean water, combat hunger, improve health and sanitation, and eradicate polio.
Upcoming Rotary District 3181 Events
District 3181 was created in 2016 when the erstwhile Rotary district 3180 was bifurcated into Rotary Districts 3181 and 3182. Today, District 3181 comprises of the revenue districts of Mysore, Kodagu, Dakshina Kannada and Chamarajanagar covering 64 Rotary Clubs in 9 zones.
For any Queries Write to us
Want to Contribute to any of Our Projects
Contributions to any of our projects may be made to our charitable trust. Kindly contact us regarding any contributions. Donations made to Rotary Club of Mangalore Charitable Trust are eligible for deduction under Section 80G of the Income-tax Act 1961 as per letter No.R-28/80G(R)CIT/MNG/09-10 valid from 01-04-2012 to perpetuity.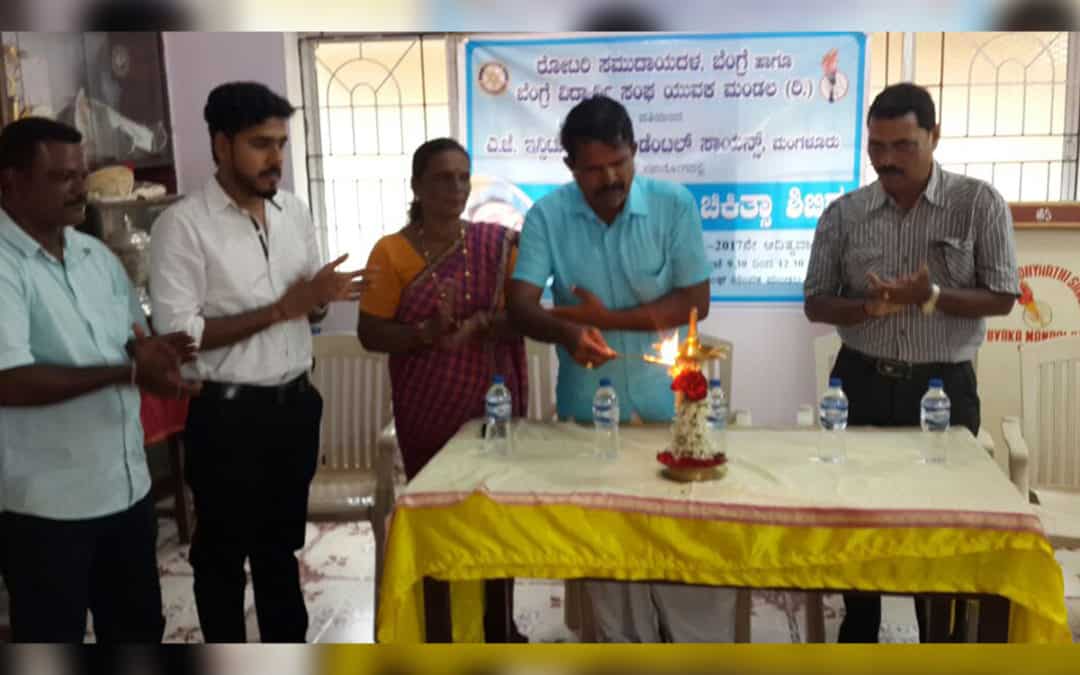 RCC Bengre has conducted Free Dental Camp at Bengre on 27.8.2017 through A.J Institute of Dental Sciences, Mangalore in association with Bengre Vidhyarthi Sangha Yuvaka Mandala (R). Rtn. Venugopal Puthran was the guest of honour on behalf of Rotary Club of Mangalore...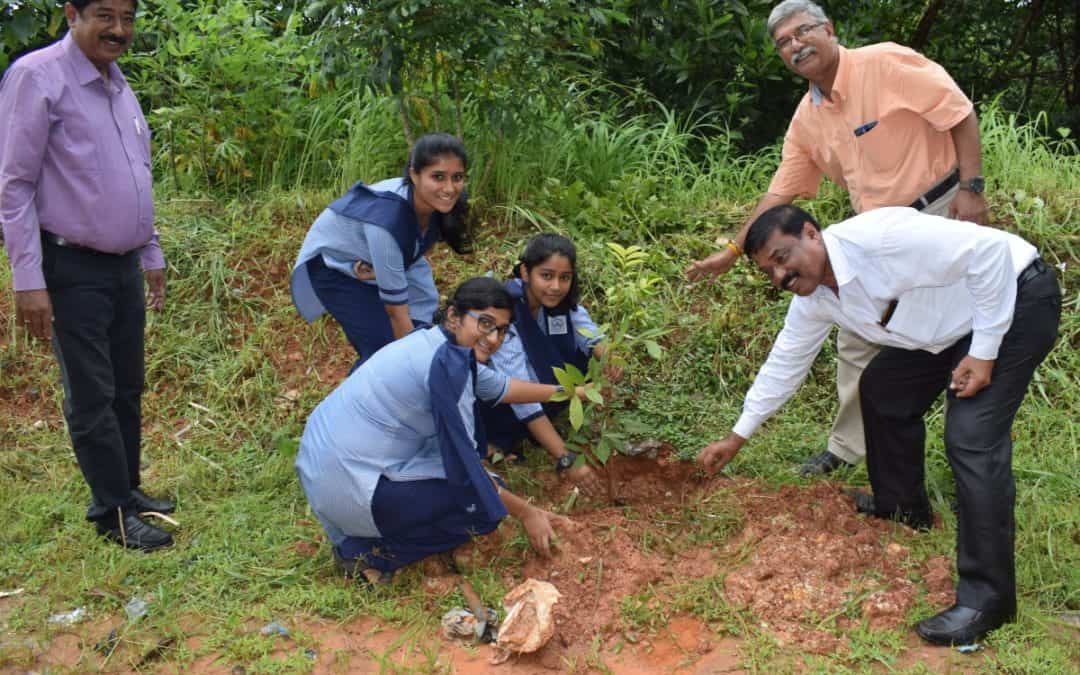 We have handed over 100 tree saplings on the occasion of Installation of Interact Club on 19.8.2017 at Sharada Vidhyaniketan PU College,Talapady. Vanamahotsava was celebrated by planting some of the saplings at the campus before the installation ceremony of Interact...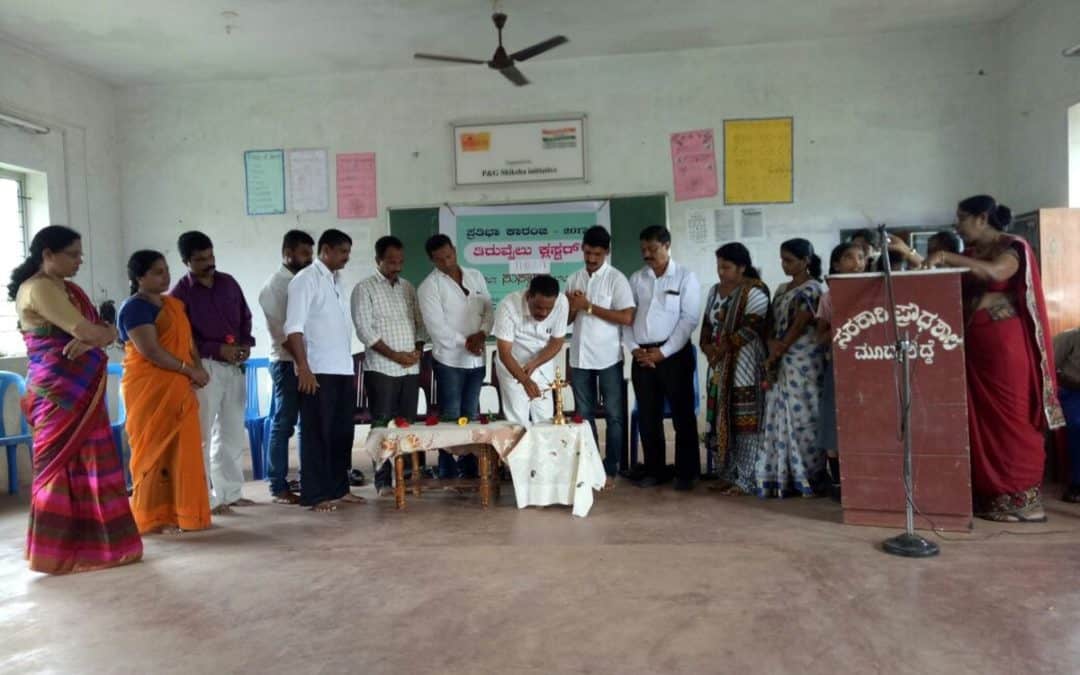 Rotary Club of Mangalore has donated Rs 10000/- , towards meeting part of the expenses of 'Pratibha Karanji' cultural event held on 17.8.2017 of Thiruvail cluster, at DKZP High School, Moodushedde. A total number of 386 students from 10 schools of the cluster have...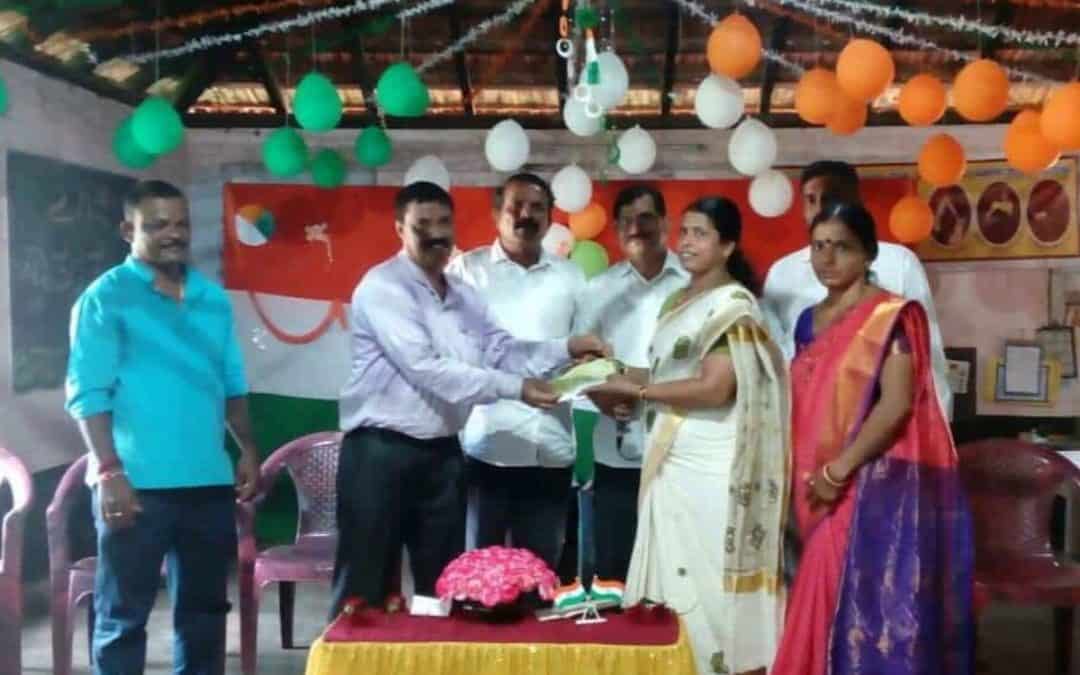 Rotary club of Mangalore has supported DKZP Hr. Pry. School, Bengre by sponsoring one English teacher by granting Rs.60,000 p.a. towards Salary. 1st installment Cheque for Rs.5000/- was handed over to the Head Mistress of the School during the function of Independence...