Vocational Awards 2022-23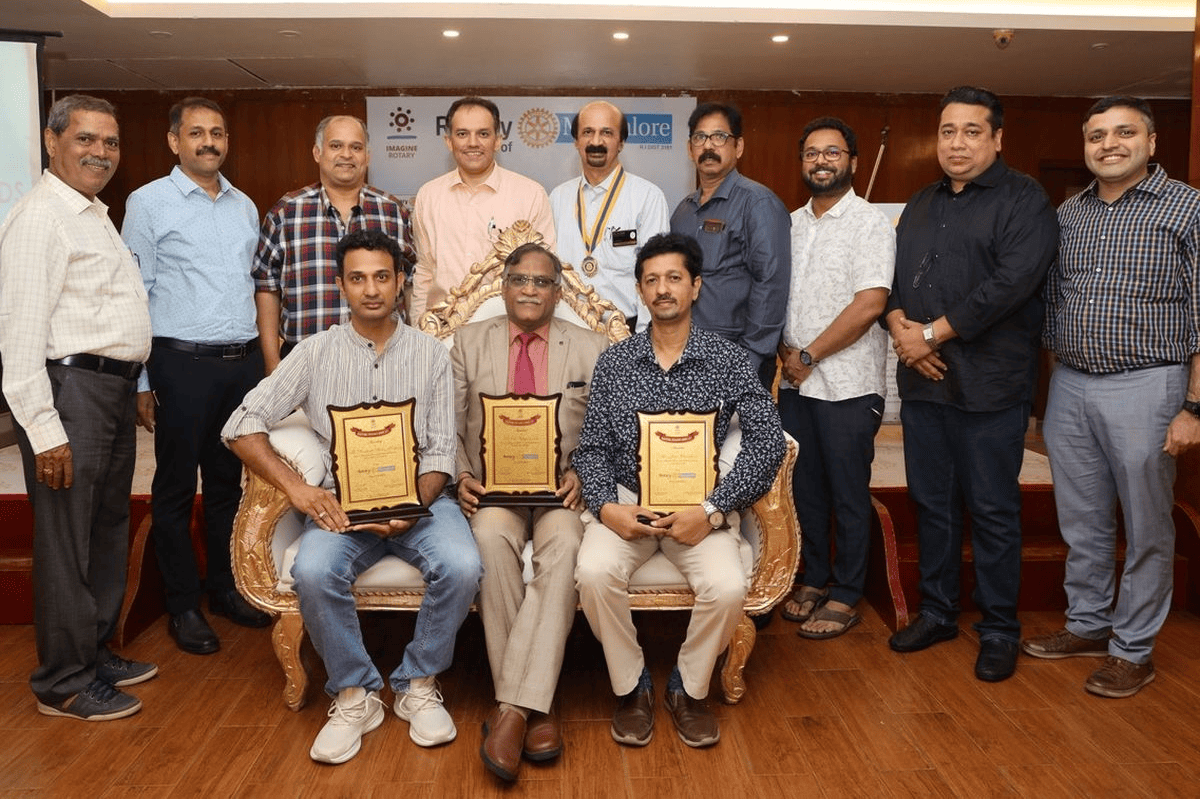 January being the Rotary Vocational Service Month the Vocational Awards were given to the following eminent persons of Mangalore,
1. Dr.M Vijaykumar in the field of health,
2. Mr.John Chandran in the field of arts
3. Mr.K Prasanth Shenoy in the field of IT services.
Dr.Vijaykumar was the first awardee and the honours was done by Rtn Dr.R L Kamath. He was introducedby Rtn.Jatin Attawar. Dr.Vijaykumar who is now vice chancellor of Yenapoya University in Mangalore completed his MBBS 1979 and completed his DNB in 1985. He did his MCH in 1993 and later Did his FRCS in 2007 from Galsgow. He has won several awards in his career as Surgical Oncologist.
Mr.John Chandran was the next awardee and the honors was done by Rtn.Narendra Kamath. He was introduced by Rtn.Naveen Narayan. Mr.JohnChandran is a art teacher, he did his master of fine arts from Mysore University. Under his guidance in the last 23 years various art exhibitions have been conducted. Students trained under him have won various competitions.
Mr.Prashanth Shenoy Katpady was the next awardee and the honors was done by Rtn.Vispy Katpatia. He was introduced by Rtn.Mayur Sherigar.He completed his Engineering in Computer Science from Nitte University of Technology. He did his masters from University of California Los Angeles. He started his career working in US and later moved to Mangalore to start his own company Mangalore Infotech. They are into making software products.They have 140 employees.
It was then time for the awardees to speak . Dr.Vijaykumar thanked the Rotary club of Mangalore for the award.He mentioned about a month long program on breast cancer awareness in the month of February. He requested the members to create a awareness among the family members on breast cancer.
Mr.John Chandran said the artists are part of the society And Rotary International is a organization which does service to the society. He thanked the Rotary club of Mangalore for being recognized.
Mr.Prashanth Shenoy Katpady said that as a engineer by heart and entrepreneur by profession he wanted to give back to the engineering community. He started a group called hackers space Mangaluru. They teach the engineers on the new technology in the field of engineering.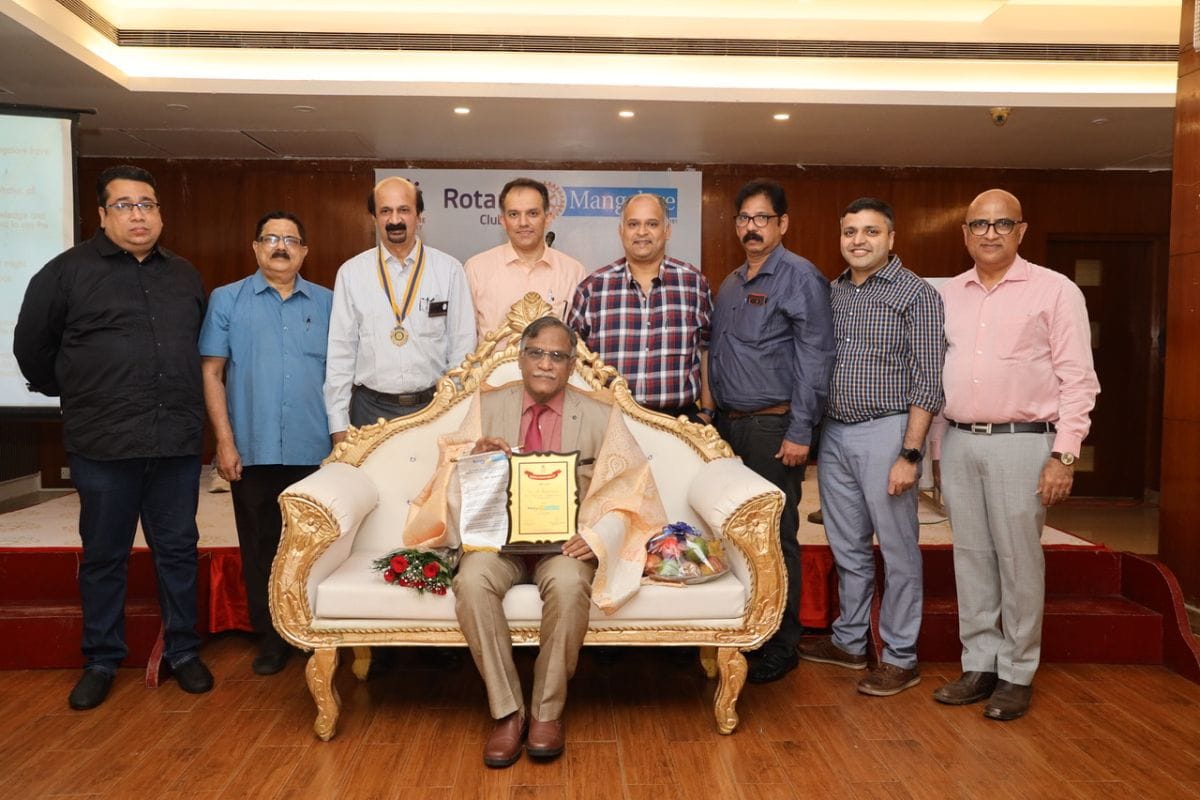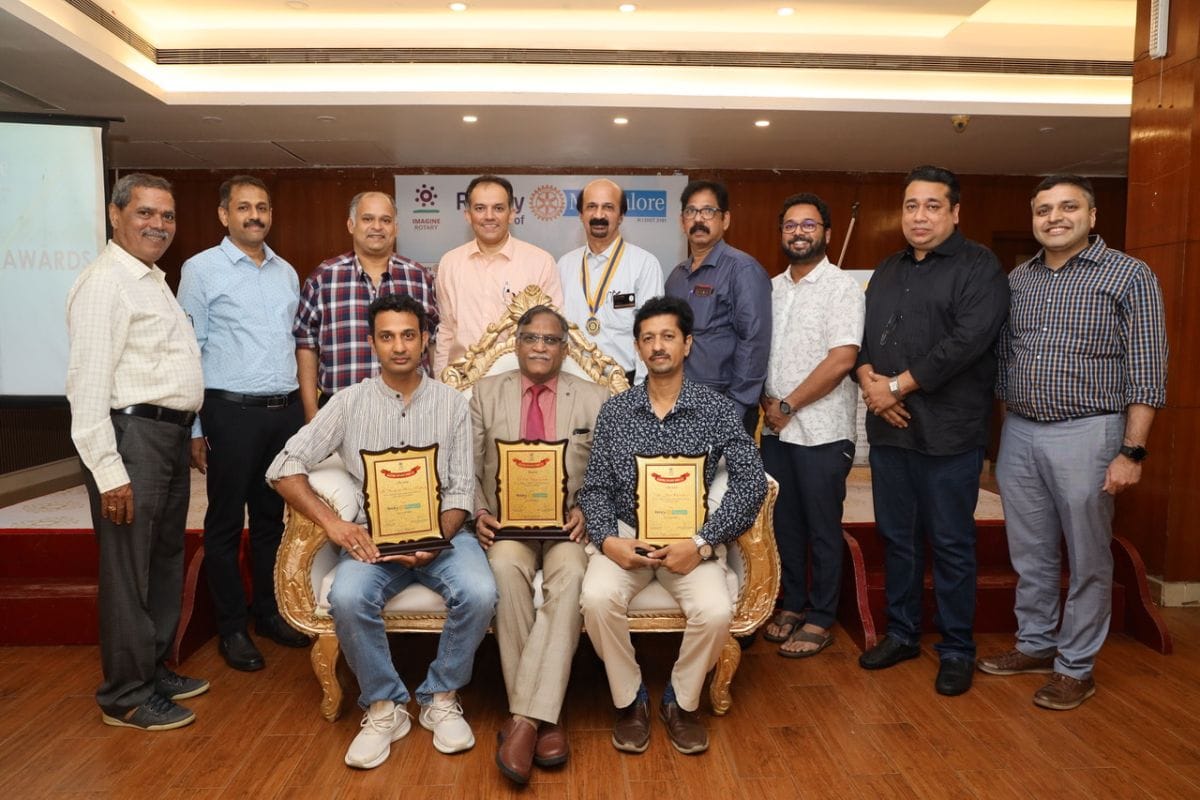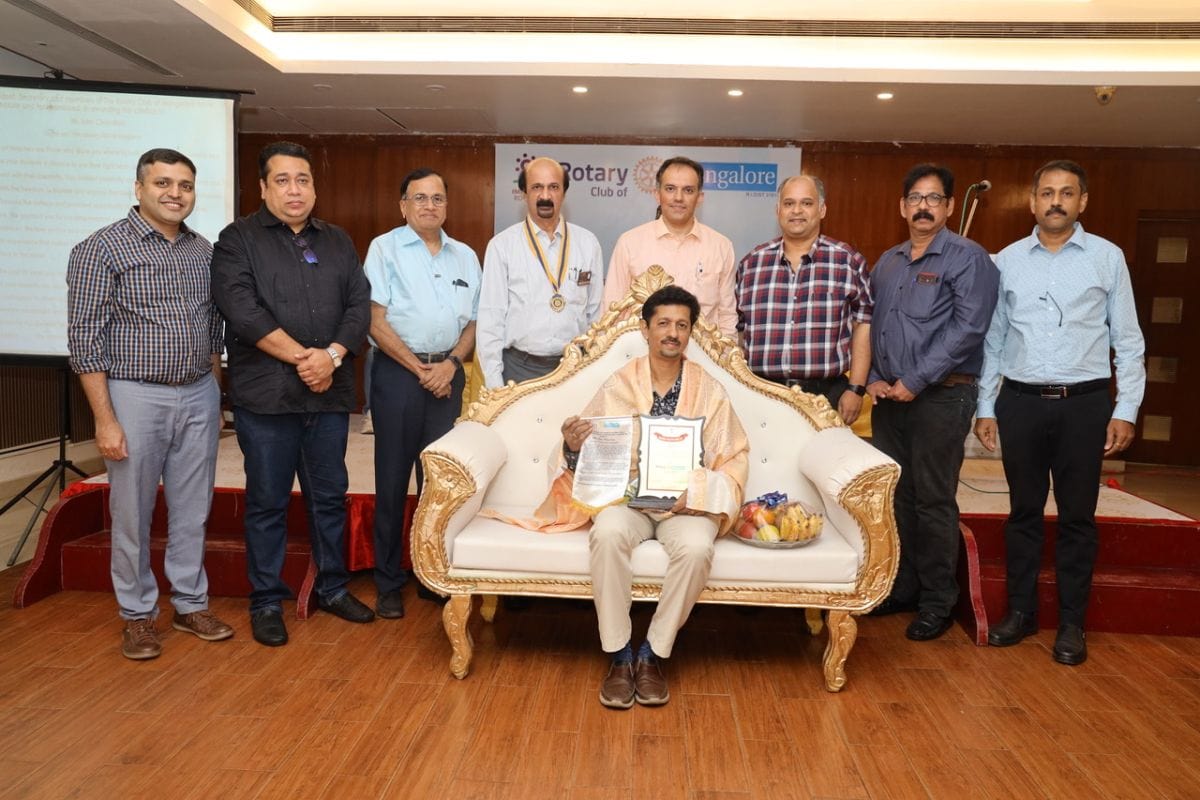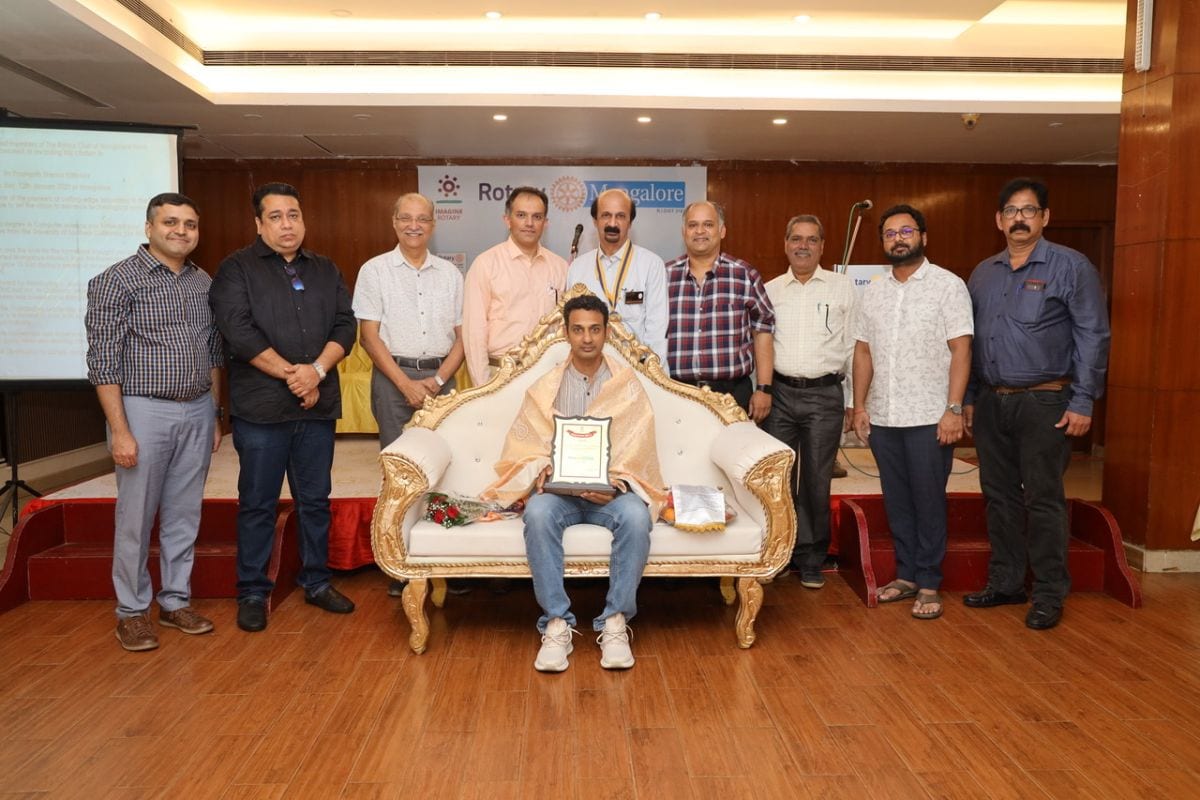 Want to Contribute to This Projects
Contributions to any of our projects may be made to our charitable trust. Kindly contact us regarding any contributions. Donations made to Rotary Club of Mangalore Charitable Trust are eligible for deduction under Section 80G of the Income-tax Act 1961 as per letter No.R-28/80G(R)CIT/MNG/09-10 valid from 01-04-2012 to perpetuity.