Covid19 Project – Swab Collection – Kiosk – Wenlock Hospital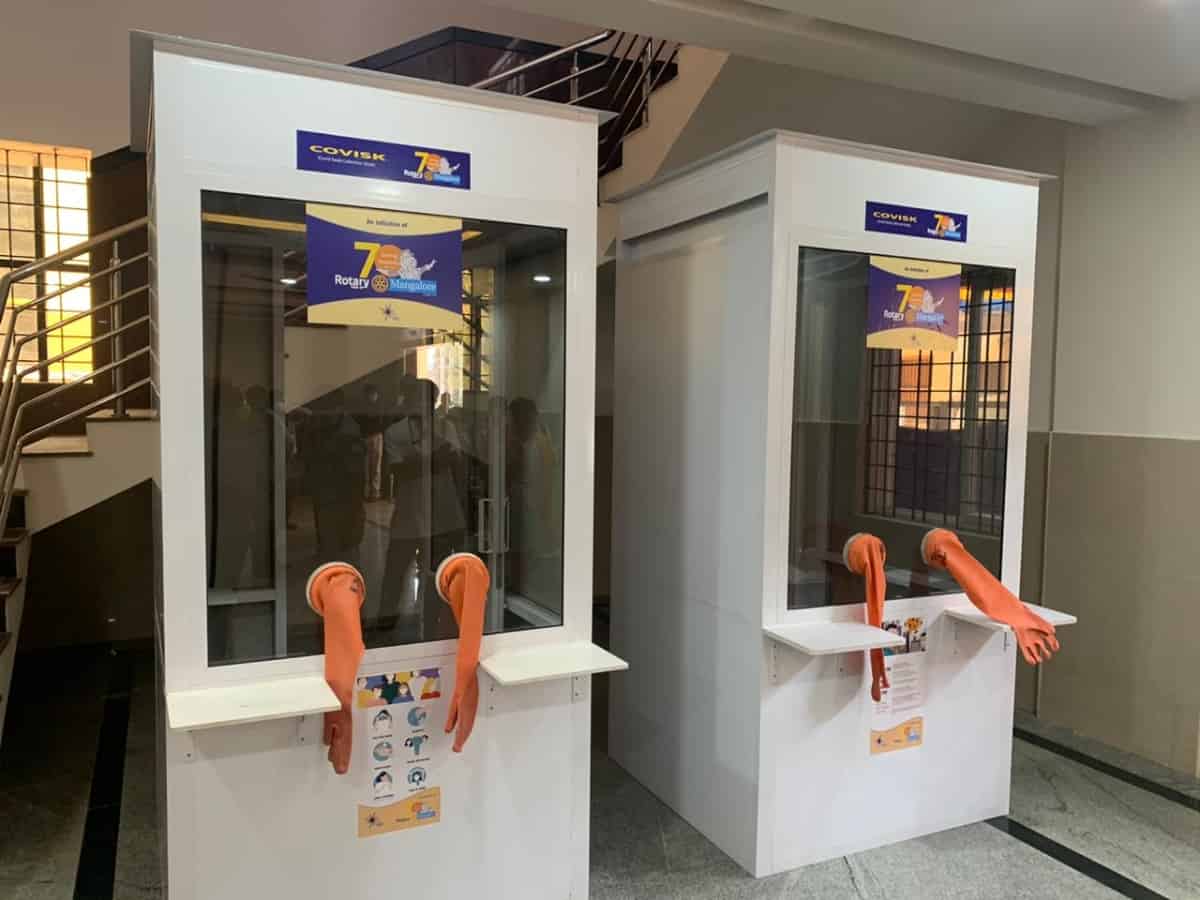 Rotary Club of Mangalore donated 3 Covid Swab Collection Kiosks to Wenlock District Hospital at a cost of Rs. 1, 50,000/-.This facility will reduce the requirement of PPE'S for individual Health Care Workers. This Kiosk is completely sealed and it reduces the contact between patient and Paramedics/ Doctors. The kiosks were manufactured on a war footing by Maroors Aluminium and Interiors.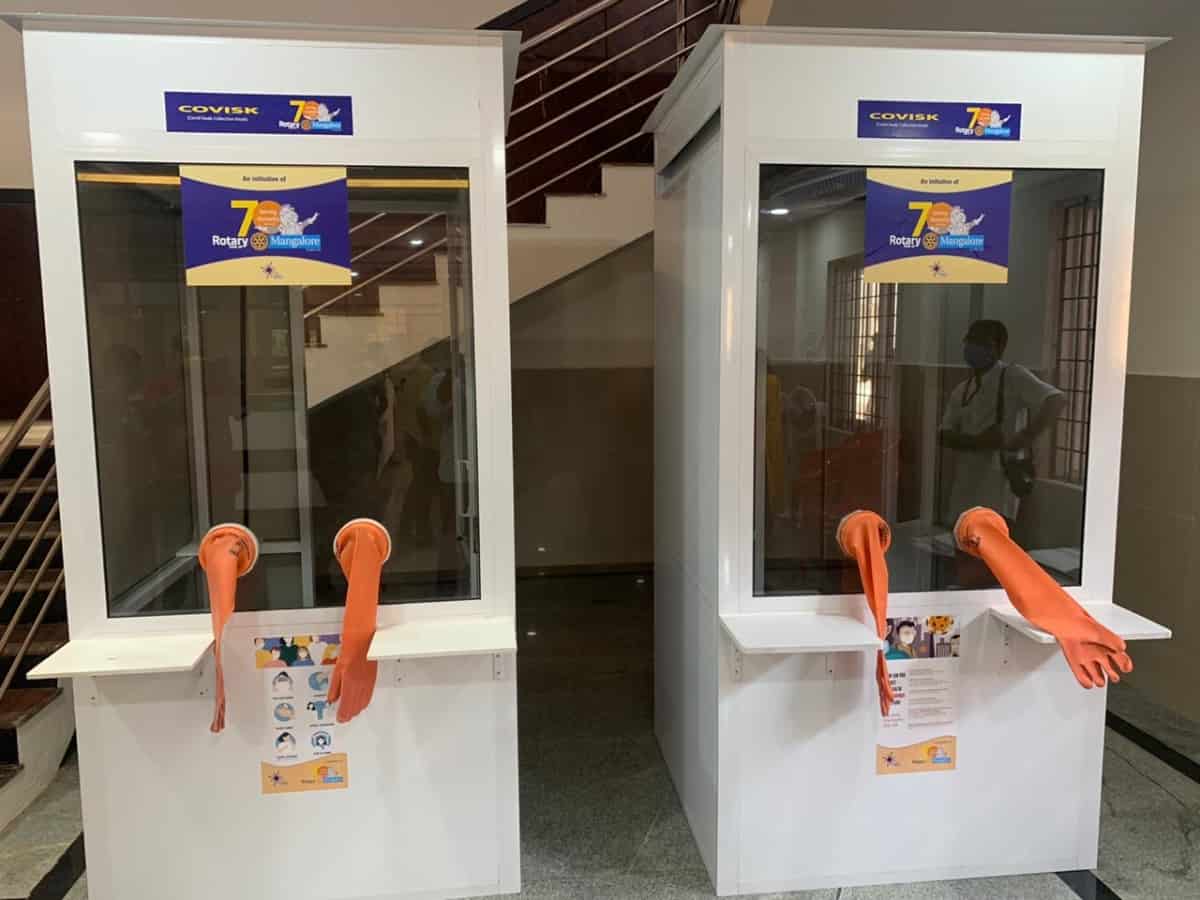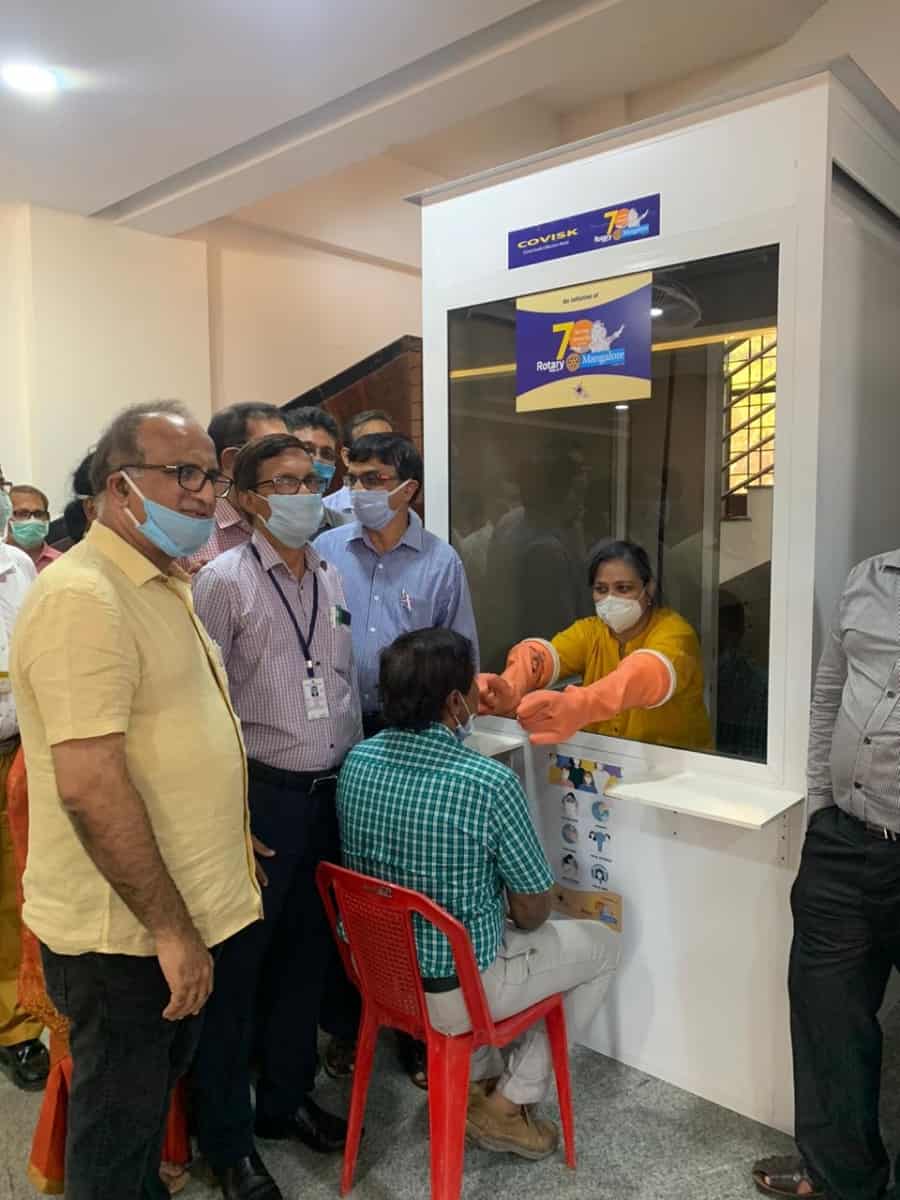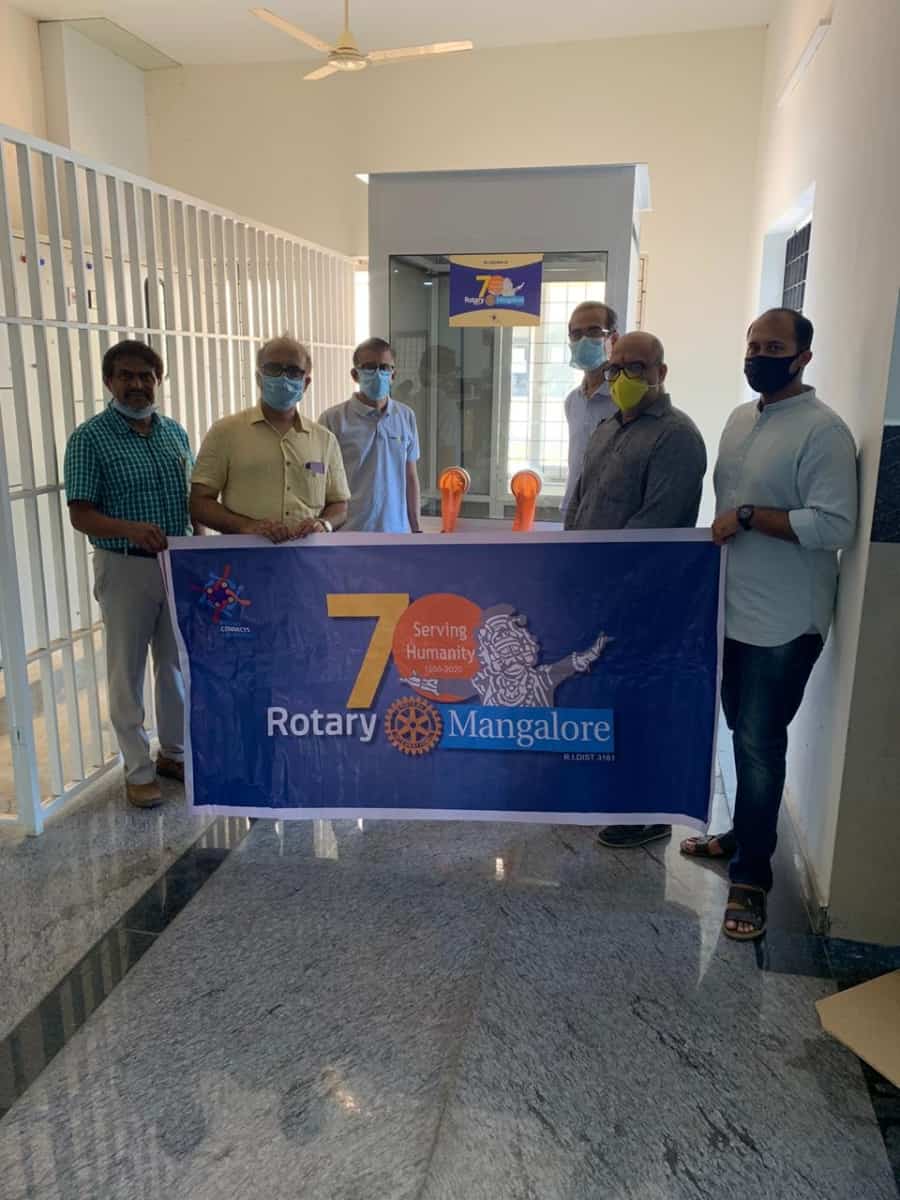 Want to Contribute to This Projects
Contributions to any of our projects may be made to our charitable trust. Kindly contact us regarding any contributions. Donations made to Rotary Club of Mangalore Charitable Trust are eligible for deduction under Section 80G of the Income-tax Act 1961 as per letter No.R-28/80G(R)CIT/MNG/09-10 valid from 01-04-2012 to perpetuity.