Early detection of Disabilities in children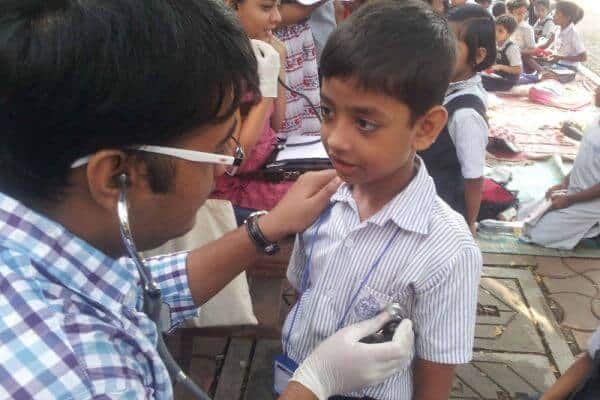 Medical, Eye, ENT camps to be arranged in schools to identify health issues among children. The objective of this programme is to detect disabilities among school children and to try and ensure that mitigating measures be suggested so that the impact of the impairment will be reduced.
With the right intervention, at the right time, the impairment hopefully, does not become a full blown disability/handicap. The children will also be checked whether they have received the basic immunisation injections.
Community Service: Director
Rtn. Dr. Siddarth Shetty
Chairman
Rtn. Dr. Pavan Hegde
RI Area of Focus
Disease Prevention & Treatment
Recipients
Children, Community
Funding/Resources
Donors, schools, participating medical colleges
Want to Contribute to This Projects
Contributions to any of our projects may be made to our charitable trust. Kindly contact us regarding any contributions. Donations made to Rotary Club of Mangalore Charitable Trust are eligible for deduction under Section 80G of the Income-tax Act 1961 as per letter No.R-28/80G(R)CIT/MNG/09-10 valid from 01-04-2012 to perpetuity.